In just a few hours, we're going to do something that I'm so, so excited about. It's something I've waited a long time to do.
In a few hours, we'll be heading to the airport to welcome
Caleb
into his family for good. And I can't wait to see that family all together. Forever and ever. And I'm sure I'll cry like a baby, because that's what Juli did at
our homecoming
:) And I'm sure it will bring back
all the emotions
that we felt just a few months ago. And I'm sure we'll get home way past bedtime. But I just can't wait.
Welcome home, Caleb. Home for good. Nothing better.
++++++++++++++++++++++++++++
My favorite part of the day has become the moments after nap, when Carter is just brushing away the last bits of sleepiness, and he becomes himself. Himself....it's funny, because a month ago, I wouldn't have known who 'himself' is. But Carter has developed a true personality, completely his own. It's really inexplainable. Watching him go from a slightly unsure, quiet little boy to the blossoming, chatty, opinionated boy that is now running down the hall has been wild. It really has been like peeling back the layers of an onion. The hurt, the abandonment, the orphanage grime - it was all hiding this sweet little boy.
I'm so glad he's
him
. I'm so glad he's
ours
. I'm just so glad.
+++++++++++++++++++++++++++
This morning, Carter had an entire water park to himself. Well - it was the ymca - and it was mostly to himself. But regardless, he owned the place.
It took him a while to figure out that thing we kept calling the 'deep end'. Until he got a face full of water, and then he got it.
Definitely looking into a pool pass for the summer...!
++++++++++++++++++++++++++
Since bringing Carter home, I've turned into a true mommy. I love everything about being a mommy, except
one
thing.
Living in frumpville.
I struggle with this almost daily. The balance between 'getting ready for the day'
(which in my opinion, is vital for avoiding long term psychiatric care)
, and being uncomfortable all day just so I can say I wore real clothes. I mean, really - does it matter that my shirt doesn't match my sweatpants
(yes, I said sweatpants)
, or that after I showered I did absolutely nothing with my hair
(...and by the time I see Jake's car pull up I rush to the bathroom to try to avoid looking like Frankensteins wife...)
?
I rarely wear jeans or put on makeup unless I know I'm leaving the house for the day. Is this normal?!
Everyone has 'that mommy' in their circle who is
always
put together -
always
looks fabulous -
always
has their sparkling personality in tow....well, that mommy is
not
me. Anyhow - 'that mommy' happened to be outside when I drove by her house the other day. As I saw her from a distance, I secretly thought "HA! I've got her! I'm about to see her looking disheveled and frumpy, just like I do at home! Finally!".
Well. It didn't really happen like that.
She looked fabulous. Adorable outfit. Hair done. She was wearing earrings, for cryin' out loud! What mommy wears hoop earrings at home?!
If she wasn't so completely sweet and lovable, I might have tried to run her over with my car.
Okay, I would never do that.
But I did feel a tad bit jealous. That's a feeling I really, really hate. And suddenly, I was not only thinking about how cute
she
is, but how cute her
house
is, and how nice their
vehicles
are, and how pleasant her
family
is.....
Before you know it, I was seriously feelin' it. The little bit of jealousy had turned to complete dissatisfaction with my own life. See how that seed grew into a big old nasty weed? Thankfully, in this area, I am a green thumb - and I was able to pull that weed out by the root before it took over the entire garden
(although....I'm sure her garden is prettier than mine...okay, kidding)
.
So, the next time I'm feeling the need to wear the sweatpants without the holes in them, because I want to be more like 'that mommy', I'm tossing that seed to the wind. And I'm embracing the hoodies. And the mismatched socks
(yes, I said mismatched socks)
.
Because it's about being all that I can be for little boy, and getting on the floor
(comfortably!!)
, and being mommy. And I'm not 'that mommy'. And that's okay. Because I'm
his
mommy.
*Disclaimer:
I have never, ever,
ever
gone out in public looking like Frankensteins wife, wearing holey sweatpants or mismatched socks. I will
never
be that mom at Target that somehow left the house with her rubber ducky pajama pants on. If that mom is you - I'm sorry. I won't judge. I'm sure it was just a really, really bad day. But apparently you aren't 'that mommy' either. And that's okay, honey. Embrace it.
This is my favorite post from the week, so I'm linking up! Join us...it's fun!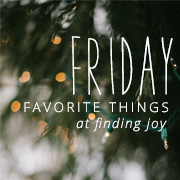 One Thing I Know For Sure:
Embracing the holey sweatpants, as I type this. Because it's okay.